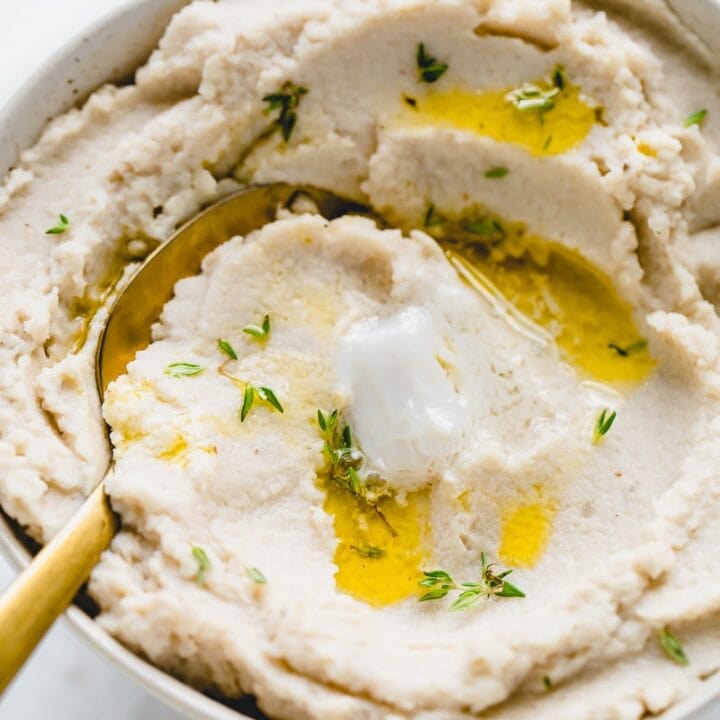 SUBSCRIBE for FREE to new recipes via email!
Get all Low Carb Vegan Recipes straight to your inbox!
Latest Recipes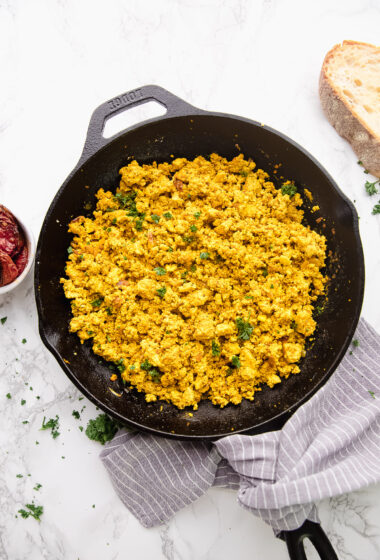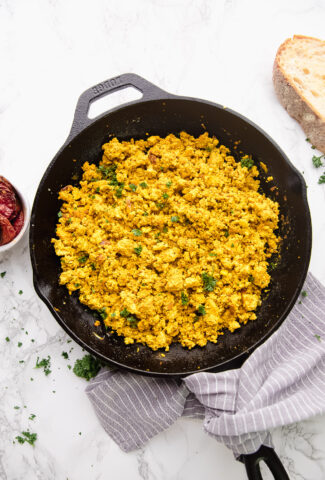 This Easy Vegan Tofu Scramble will become your new low carb vegan breakfast idea!! It's beyond simple to make and you can even make it into breakfast tacos! I'll admit it – I was very sceptical about this. Tofu scramble? But, I know you guys are always asking for more breakfast options, so I gave…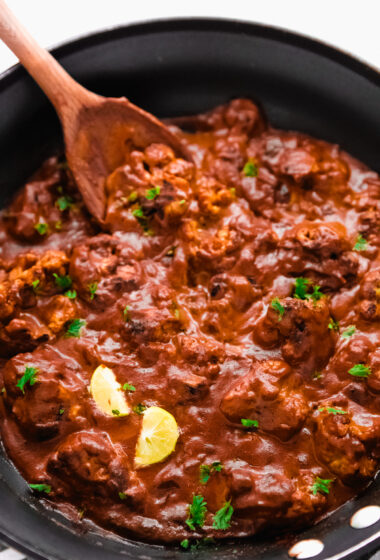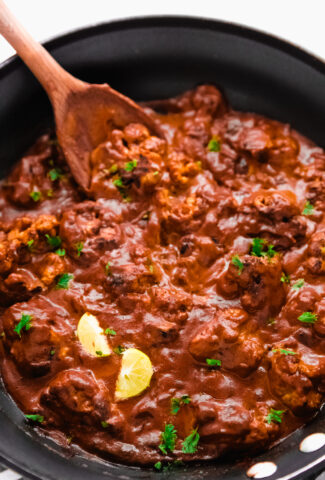 This Vegan Butter Chicken is even better than takeout! The cauliflower is marinated in spices and coconut milk, then pan charred before being added to the Indian butter sauce. It's a healthier version of the classic, bursting with flavour and is rich and creamy! Vegan Butter Chicken. This was one of those "duh!" recipes that ended up being even better…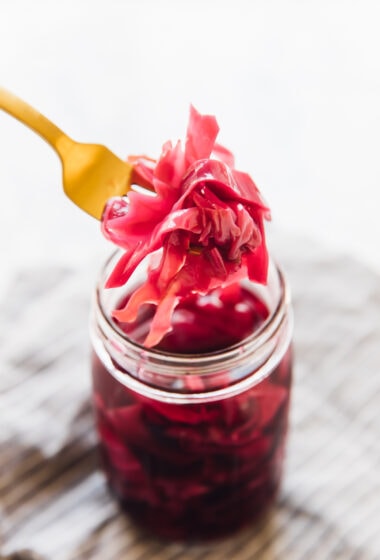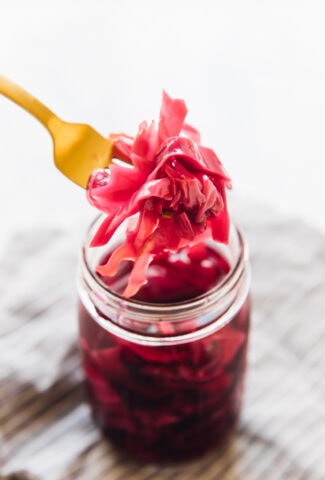 This Quick Pickled Cabbage recipe takes only 10 minutes! It completely transforms the cabbage and adds a divine pop of flavour to any recipe. Use them in sandwiches, tacos, burgers and any recipe you like! There's something completely satisfying about a simple recipe that's done so beautifully well. A recipe that doesn't need much effort…
---
Welcome!
We created this blog to share that being vegan and low carb is delicious AND easy! Read More…